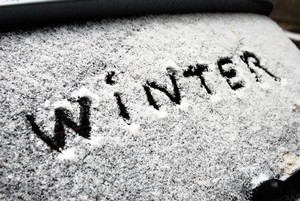 A one day part theory-part practical course introducing drivers to defensive with particular emphasis on driving in adverse weather conditions including rain, snow and ice.
09:00 Theory Session
Examines the risks to which each driver is exposed on a daily basis and discuss group experience to identify potential hazards and examine aspects of driving which they like or dislike. Introduce the concept of Defensive Driving and explore the benefits of driving in a way to anticipate and plan for approaching hazards.
Driving in bad weather including ,preparing the vehicle, additional equipment, lighting requirements, reduced visibility , night driving, ice and snow. Application of a systematic approach to compensate for adverse road and visibilty conditions creating space and time to react.
Introduction to skid control techniques including recognition, types of skid, fron & rear wheel drive, ABS, ESC and tyre types.
11:00 In-Vehicle Training
Covering urban, rural and motorway conditions.
Physical checks of vehicle with emphais on winter preparations and precautions.
Checking of any addtional equipment required e.g. winter clothing, hi-viz jackets, torches, etc.
Eyesight and licence check.
Assessment drive by course delegates.
Demonstration drive from trainer with commentary.
Review and feedback on each drive.
Second drive by delegates with tuition and advice and application of the examples discussed in the theory session. The Practical session will cover urban and rural roads and motorways.
16:00 Course review and feedback
A Skid Pan session can be incorporated into this course see
http://www.ddtgroup.com/courses/specialist-courses/skid-control-driver-training-course