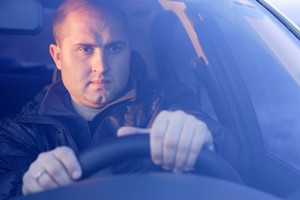 Defensive Driving Refresher Training
HSE Driving at Work Guidelines
suggest that all driving staff should receive regular refresher training. We recommend refresher training every three years.
This course is designed for drivers who have attended a previous advanced driving course and is an assessment of their current driving ability with an opportunity to reinforce the principles of defensive driving taught on their previous course.
One instructor can run two three-hour in vehicle training sessions per day from one location either on a 1:1 ratio ( two drivers per day) or 2:1 ratio ( four drivers per day). The training then follows the
same format as the practical part of the one day Defensive Driving course
i.e.
Eyesight check and vehicle check
Assessment drive from the delegate
Demonstration driver with commentary from the instructor ( if required to illustrate a point)
Second drive from delegate receiving helpful tuition and advice.
Driver Reports
After the course each driver will receive a Certificate of Attendance and a full written report which will highlight any areas that can be improved. As this is a refresher course we would expect the driver to be approaching and Advanced Standard where they may wish to consider taking an Advanced Driving Test.
You will also receive feedback on other items such as vehicle condition, eyesight checks and any other safety related suggestions that may help. .
The half day format is a very cost effective way of maintaining driving standards and complying with Health and Safety legislation.
Course Fees
Fees start at £330 plus VAT per trainer day for any UK location. Therefore if one trainer sees four drivers per day the cost per head is just £82.50 plus VAT.