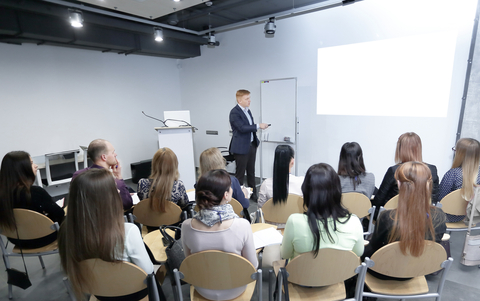 Driving Training Seminars
All drivers can benefit from learning about Defensive and Advanced driving techniques regardless of whether they drive a company vehicle. The daily commute can be as dangerous as a business related journey.
This is recognised by many of our clients who run periodic seminars for all office based staff with selective in vehicle driver training e.g. for people who may occasionally drive a pool car or may occasionally travel on business.
One instructor can run up to two seminars per day and the only limitation on numbers is the size of the meeting room.
This is a very cost effective method of imparting high quality road safety information to a large number of people at a very low cost per head
Topic specific seminars include:
An Introduction to Defensive Driving
The Roadcraft System of Vehicle Control
Summer Driving
Winter Driving
Driving for the Environment
Motorway Driving
Driving in Bad Weather & The Theory of Skid Control
Drinking Drugs and Coping with Fatigue
First Aid and Emergency Action
Speed Awareness
Seminars typically last around two and a half hours.
Bespoke seminars can be produced to deal with specific training needs. For example a major petro-chemical company relocated 400 staff from central London to Surrey. It was recognised that many people would be commuting by car for the first time and many would be experiencing the M25 for the first time.
All staff attended a two hour seminar covering the principles of Defensive Driving and driving on the M25 using specific course material incorporating the local features of the M25 in the Leatherhead area. Over subsequent days the relocated staff then attended in vehicle sessions on local roads including the motorway network.