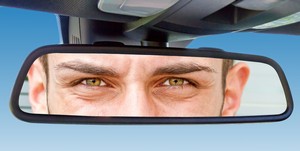 Driver Assessment and Retraining Course
This one-day remedial course is designed to help companies with a particular "problem" driver. Typically they may have been involved in a spate of incidents in a short period of time. These include complaints from members of the public regarding driving standards, road-rage incidents, feedback from colleagues on driving standards or even refusal to travel in the same vehicle. Companies also use telematics to monitor fuel consumption, speed, harsh acceleration and braking and high tyre wear and tear.
The driver training course is tailored to deal the problem following discussions with the client. It consists of a theory session that targets the nature of the problem followed by 1:1 in vehicle training for the rest of the day.
After the course immediate feedback is given to the client and a full written report is produced recommending any further action that needs to be taken.
The session starts with a discussion of the incidents and the delegate's reaction to them. We will take note of any pre course information that you can provide about the delegate's driving history and incidents. We will run a short theory session covering relative risks. We can discuss facts rather than emotional impressions of what other drivers are causing him or her to do. It's usually someone else's fault in their mind. We cover journey planning which will help with speed control, daily and weekly vehicle checks, particularly tyre condition and inflation. The Scan Plan Act method of observaiton, anticipation and planning is demonstrated to show that harsh accelaration and braking, lack of observation and late decision making lead to conflict with other road users.
The practical session starts with an eyesight and vehicle check. We like the car of van or lorry to be insured for our Instructor to drive so that he can take over in an emergency and give a comprehensive demonstration drive with a commentary. This is usually a revelation for most drivers when they understand how much more there is to observe, and how far ahead it is possible to plan if you know what to look for which allows you to act early with good postioning and speed adjustment. The aim is get the driver into a frame of mind where they realise that they are in control their own driving environment and are not the victim of random circumstances and other peoples' poor driving.

The practical session will cover a variety of roads, urban, rural and motorways. If manoeuvring, reversing and parking damage has been an issue, we can include a best practice discussion in the classroom session, and conduct various exercises in a safe place during the practical training.

The course finishes with a debrief and any further recommendations and a fast track the written report which you should have within 24 hours.
The fee for this training is £330 plus VAT for the instructor for the day for any location in the UK.

For further information please call us now on 01384 442233