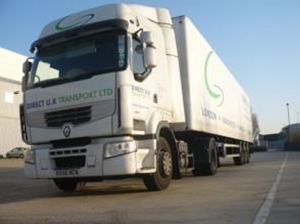 CPC Training Course
Seven Hour Part Theory – Part Practical CPC Defensive Driving Course
For one or two drivers per trainer per day. A three-seat commercial vehicle is required for the practical session.
Defensive Driving Theory Course 3.5 hours

This CPC training course examines the risks to which each driver is exposed on a daily basis. The course content examines factors that contribute to collisions both on and off the road highlighting the central role of human behaviour, It introduces the concept of defensive driving, exploring the benefits of driving in a way to anticipate and compensate for approaching hazards. The system of vehicle control is outlined and applied in worked examples
At the end of the session there is a short quiz on driver knowledge.
In Vehicle Training 3.5 hours
The in-vehicle training covers urban, rural and motorway conditions. The course starts with a full vehicle check using the client's check list, procedures and policies. Each delegate has their eyesight checked and then undertakes an initial assessment drive. Following feedback, the trainer will then give a commentary demonstrating observation, anticipation, planning and a systematic approach to hazards.
Each delegate has a second drive with helpful feedback and tuition from the trainer with encouragement to introduce a commentary to their drive.
The course ends with a review and feedback.
Drivers receive a Certificate of Attendance after the course.

CPC course fees
The fee for a part theory part practical seven- hour course made up of two 3.5 hour sessions, held on your premises, is £360 plus VAT per day, for up to two drivers per instructor.
DSA Upload fees are recharged at cost which is currently £8.75 per delegate per seven hour course (VAT exempt).
JAUPT Approved CPC Training Course No CRS14054/259
If you require more information please call us on 01384 442233