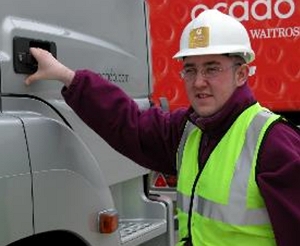 JAUPT Approved CPC Driver Training Course CRS11700/295 The Professional Driver
The Professional Driver - Course Duration 3.5 Hours
An overview of the UK system of driver licensing, when & why it was introduced and the staged progression to higher categories and medical standards required for vocational licence holders. The format of the EU driving licence is explained including the fields, expiry dates and renewal periods. How to replace or renew lost licences & other cards and how to share driving licence information and CPC training records with others including employers.
Driver CPC requirements and exemptions are reviewed. An overview of endorsement codes and penalty points; how long they stay on a licence and how expired points can be removed; disqualification for offences, totting up, length of ban and applying for a new licence.
The role of the DVSA and Traffic Commissioners including Operator licensing, driver conduct & records. Roadside checks by DVSA & Police will be discussed.
Insurance requirements are reviewed including the need to report work related incidents to personal insurers.
Combine this module with one of our other 3.5 hour modules to create a JAUPT approved seven hour driver CPC course. Both modules must be delivered on one day or in a 24 hour period to qualify for seven hours of CPC Periodic Training attendance.
Course fees

The fee for a seven hour course made up of two 3.5 hour modules, held on your premises, is £400 plus VAT per day for up to 15 drivers per course.
DSA Upload fees are recharged at cost which is currently £8.75 per delegate per seven hour course (VAT exempt).
If you require more information please call us on
01384 442233
Visit our Driver CPC website at
www.drivercpcgroup.com