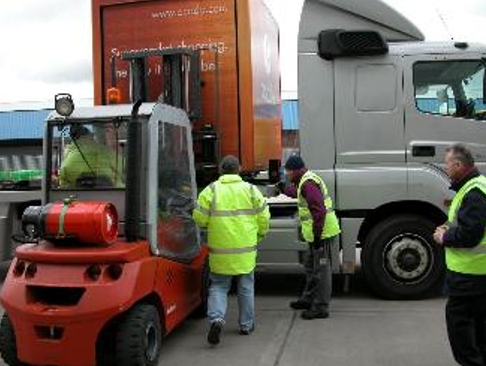 JAUPT Approved CPC Driver Training Course CRS11700/259 Safe at Work Module
Safe at Work - Course Duration 3.5 hours
The module provides an overview of how injuries occur at work and the steps employers and employees should take to manage the risk. It considers the role of regulatory authorities in reporting and investigation of incidents.
The contribution of human behaviour is examined and the importance of risk assessment and safe working practices is considered. The safe operation of vehicles in the workplace and the use of reversing assistants or banksmen is reviewed.
The module includes a multiple choice knowledge check quiz at the conclusion.
Drivers receive a Certificate of Attendance after the course.
Combine this module with one of our other 3.5 hour modules to create a JAUPT approved seven hour driver CPC course. Both modules must be delivered on one day or in a 24 hour period to qualify for seven hours of CPC Periodic Training attendance.
Course fees

The fee for a seven hour course made up of two 3.5 hour modules, held on your premises, is £400 plus VAT per day for up to 15 drivers per course.
DSA Upload fees are recharged at cost which is currently £8.75 per delegate per seven hour course (VAT exempt).
If you require more information please call us on
01384 442233
Visit our Driver CPC website at
www.drivercpcgroup.com