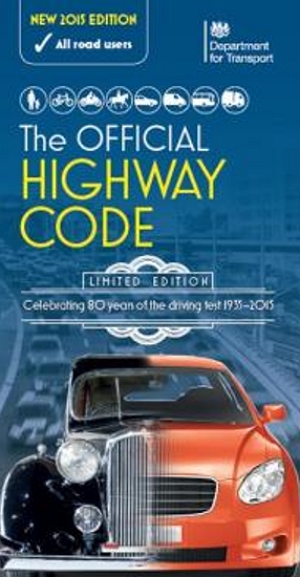 JAUPT Approved CPC Driver Training Course CRS11700/259 Highway Code & Speed Awareness
Highway Code & Speed Awareness - Course Duration 3.5 hours
This is a reminder that the Highway Code is a vital tool for every road user which is constantly updated to reflect changes in the UK road system and how it is used. The session begins with a brief quiz to test current knowledge and to highlight some of the changes that may have taken place since the driver last read the Highway Code. It then reviews the history of the Code and how it has developed to be relevant to today's road users. Recent changes are discussed including new road signs and markings, motorway rules including the use of Smart Motorways and restrictions on goods & passenger vehicles.
The Speed Awareness session
examines the need for speed limits and the protection they provide for vulnerable road users. It looks at variable speed limits on motorways and road works and the importance of speed limits in the vicinity of schools at particular times of day. Driver behaviour and typical driver profiles are examined to see why some people speed. The effect of speed on the dynamics of a collision is explored to demonstrate how the outcome is influenced by speed.
The module will include a multiple choice knowledge check test at the conclusion.
Drivers receive a Certificate of Attendance after the course.
Combine this module with one of our other 3.5 hour modules to create a JAUPT approved seven hour driver CPC course. Both modules must be delivered on one day or in a 24 hour period to qualify for seven hours of CPC Periodic Training attendance.
Course fees

The fee for a seven hour course made up of two 3.5 hour modules, held on your premises, is £400 plus VAT per day for up to 15 drivers per course.
DSA Upload fees are recharged at cost which is currently £8.75 per delegate per seven hour course (VAT exempt).
If you require more information please call us on
01384 442233
Visit our Driver CPC website at
www.drivercpcgroup.com