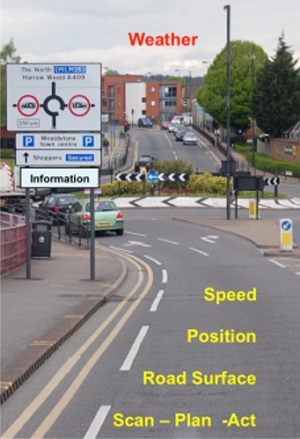 JAUPT Approved CPC Driver Training Course CRS11700/259
Defensive Driving Theory - Course Duration 3.5 Hours
This session looks at the risks to which each driver is exposed on a daily basis and discusses group experience to identify aspects of driving that they like or dislike.
It examines factors that contribute to collisions both on and off road, highlighting the central role of human behaviour and will introduces the concept of Defensive Driving, exploring the benefits of driving in a way to anticipate and compensate for approaching hazards. The system of vehicle control is outlined and delegates will have the opportunity to apply it in worked examples.

Combine this module with one of our other 3.5 hour modules to create a JAUPT approved seven hour driver cpc course.


Course fees

The fee for a seven hour course made up of two 3.5 hour modules, held on your premises, is £400 plus VAT per day for up to 15 drivers per course.
DSA Upload fees are recharged at cost which is currently £8.75 per delegate per seven hour course (VAT exempt).
If you require more information please call us on 01384 442233

Visit our Driver CPC website at
www.drivercpcgroup.com