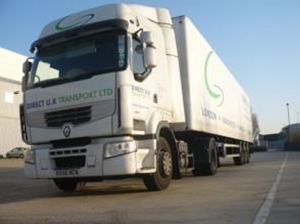 Course Timetable for 2 Drivers per Instructor per day
09:00 - 12:30 Theory Session
Examines the risks to which each driver is exposed on a daily basis and discuss group experience to identify potential hazards and examine aspects of driving which they like or dislike. Introduce the concept of Defensive Driving and explore the benefits of driving in a way to anticipate and compensate for approaching hazards. Explore factors which contribute to collisions both on and off road, highlighting the central role of human behaviour.
Introduction to the "system of vehicle control" from the Police driving manual "Roadcraft".
13:00 - 16:30 In-vehicle Training for two delegates
- covering urban, rural and motorway conditions
Physical checks of vehicle, driver eyesight, assessment drive by course delegates followed by demonstration drive from trainer with commentary. Review and feedback on each drive followed by a second drive by delegates with tuition and advice as required.
Course review and feedback.
Course Timetable for 6 Drivers over two days
This is a cost effective format of delivering a defensive driving course that also qualifies for CPC accreditation of seven hours training for six drivers.
The 3.5 hour theory session is attended by all six drivers on the first morning. Two drivers then undertake a 3.5 hour in vehicle training session on a ratio of two drivers to one trainer which completes their seven hours of training, as above. The next day the remaining four drivers complete their 3.5 practical session, two drivers a.m. and two p.m. This completes the seven hours CPC training for these four drivers.
This format trains six drivers for the cost of two Instructor days.
Practical sessions must start within 24 hours of the end of the theory session to satisfy JAUPT rules.
Each driver receives a Certificate of Attendance and a full written report.
Visit our Driver CPC website at
www.drivercpcgroup.com