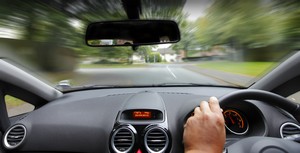 Advanced Driving Refresher Training
HSE Guidelines suggest that all driving staff should receive regular refresher training. We recommend refresher training every three years.
This part theory part practical one day advanced driver training course is designed for drivers who have attended a one day part theory part practical defensive driving course and who wish to continue to develop their driving to an advanced level with the ultimate aim of taking and passing the RoSPA Advanced Driving Test with a good grade. Delegate to instructor ratio can be 1:1 or 2:1.
The one hour theory session consists of an in depth examination of the Roadcraft "system" of vehicle control. The practical driver training session starts with the pre drive checks and cockpit drill that are expected at the start of an Advanced Test. The delegates then drive and are encouraged and coached from the outset into developing a commentary drive and applying the "system" over a variety of road conditions.
In the afternoon each delegate will be put under test conditions and undertake a "mock" advanced test so that they can gauge where they are on the learning curve and how they would fare in a real Advanced Test. The instructor will give each delegate feedback on what areas need to be worked on to achieve an improved grade.
To organise the test proper the individual delegates can apply for the test as normal members of the public (cost £47 including VAT). In due course they will be contacted by a local examiner who will arrange a mutually convenient time and place for the test to take place.
Alternatively we can provide a member of our team for a day who is also an Examiner and he can test up to four candidates at 90 minute intervals at one location. We can also undertake the test administration and invoicing on your behalf.
To remain a member of the RoSPA Advanced Drivers Association candidates are asked to resit the test every three years. Many clients ask us to run a pre Test coaching day for candidates to check their standard prior to sitting the test proper.