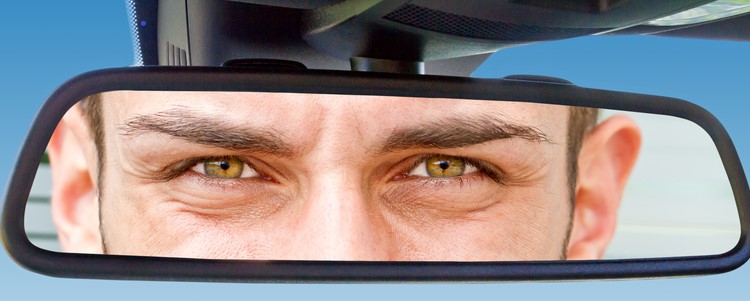 DVLA launch eyesight awareness campaign
DVLA encouraging drivers to take the "number plate test"
The DVLA is encouraging drivers to take the "number plate test" as a quick and easy way of checking that they meet the minimum eyesight requirements for driving.
The law says that all drivers must meet the minimum eyesight standards at all times when driving. And this includes being able to read a number plate from 20 metres.  The easiest way to do this is to take 21 good paces away from a vehicle - about the length of five cars, and then see if you can clearly read the number plate. 
Many eye specialists are of the opinion that this test is inadequate as it was introduced over 80 years ago and modern science now offers a far more accurate option to test a driver's eyesight. Research shows that a person can lose up to 40% of their eyesight with out being aware of the deterioration.  It is estimated that up to 1.5 million UK licence holders have never had an eyesight test and around 2900 casualties per year are caused by collisions involving poor driver vision.
The NHS recommends that people should have an eyesight test every year.  While the number plate test may be the legal minimum, an annual eyesight test is the safest option.   
The full test requirements can be found here